My Team
As a client of Haig Kondayan's, you place your trust in my team to help make your vision a reality. We honor that trust with the help of our expert support staff. Together, we make a strong commitment to customer service.
If at any time you have a question, concern or need, please let us know.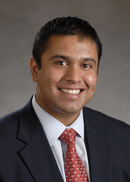 Sid Subramanyam
Practice Manager
Office 571-346-1250

Sid brings over eight years of experience in the financial services industry.  His primary focus is around business development, managing the overall operations of the practice, and delivering world class service and support to our clients.  Prior to partnering with Haig in 2012, Sid worked with a Northwestern Mutual Wealth Management practice in New York City and helped grow and develop a Northwestern Mutual district office in Rockville, MD.  Sid began his career with the firm as an intern and joined full-time after graduating from George Mason University with a BS in Finance in May 2006.  Sid is licensed in life and health insurance and is a Registered Representative of Northwestern Mutual Investment Services LLC.  Outside the office, Sid enjoys playing and watching football, basketball, tennis, and is a Marine Corp Marathon finisher.  He resides in Arlington, VA with his wife Deepika.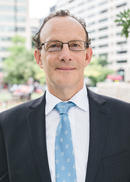 Kenneth Bruce Rowe, CFP®
Associate Financial Representative
Office 571-346-1250

Ken loves to do analysis in order to help our clients accomplish their financial goals. He is an avid bike rider and triathlete. He enjoys reading and relaxing with his two cats, Little Facer and Mr. Precioius.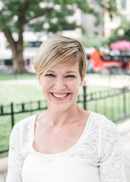 Barbara Heidt
Administrative Assistant
Office 571-346-1250

Barb brings over ten years of administrative and organizational skills to the team. She has worked in various capacities within the fields of education and theatre arts, and spent 20 years living overseas in Asia and Europe. In her spare time, Barb loves to bike with her husband and discover unique coffee shops and bakeries.